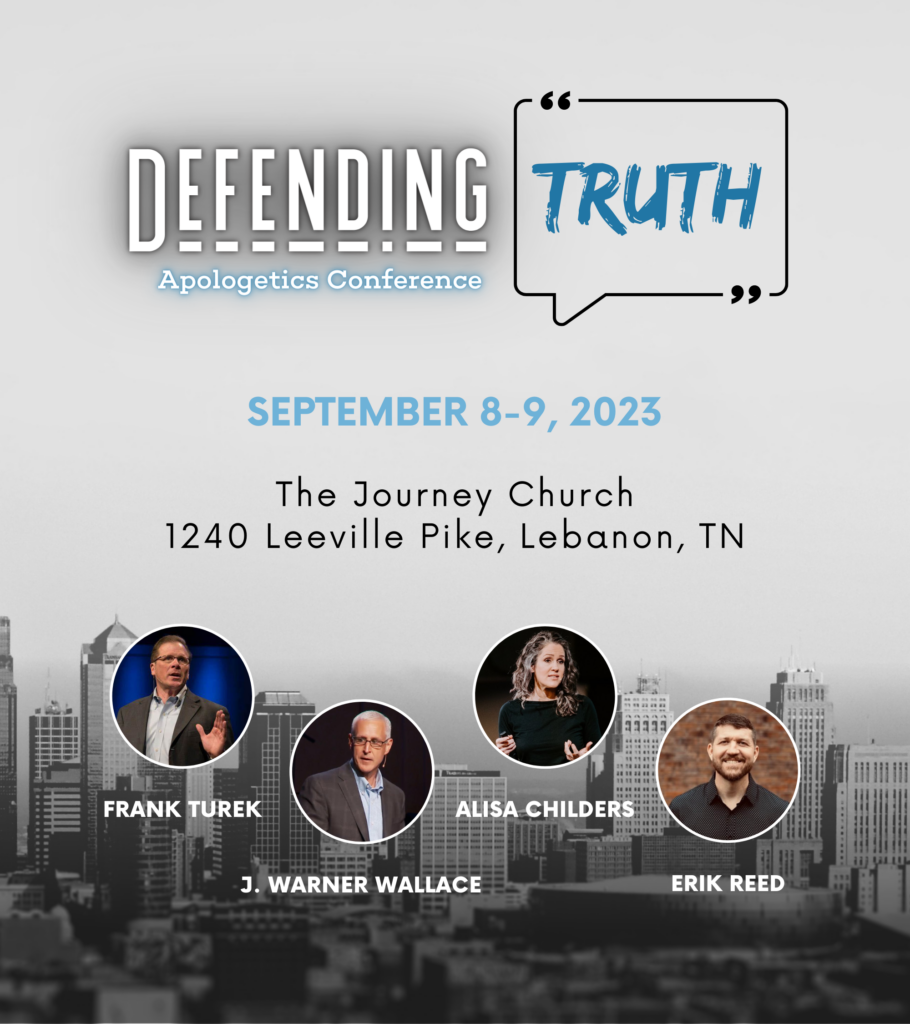 We hope you will join us September 8-9 at The Journey Church in Lebanon, TN for the 2023 Defending Truth Apologetics Conference: In a Culture of Lies. This wonderful time of fellowship will feature powerful presentations from gifted speakers including Frank Turek, J. Warner Wallace, Alisa Childers, and Erik Reed!
Group discount available for groups of 10 or more! Use promo code GROUP to receive $10 off general admission tickets & use promo code GROUPSTUDENT to receive $10 off student tickets.
Food trucks will be onsite for lunch on Saturday. Check out the menus here: Smokin Buttz, April's Kitchen, & Grillworx!
This is an event you won't want to miss. Don't delay, register today!