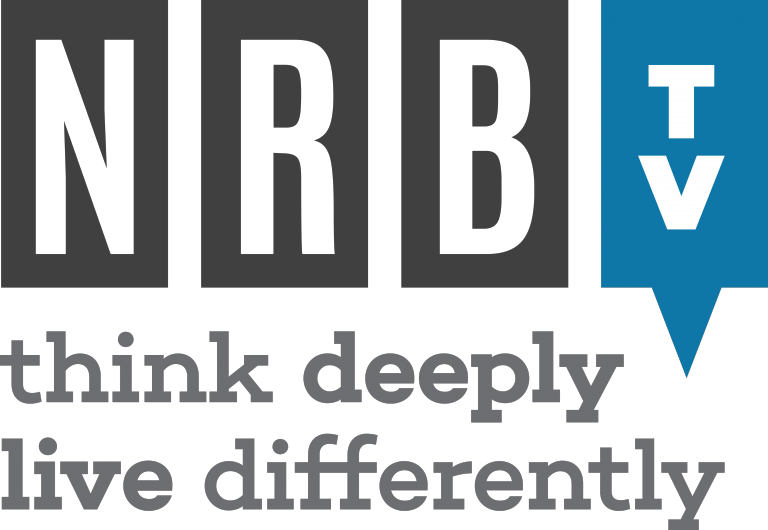 In 2005, members of the National Religious Broadcasters founded the NRB Network with a vision of impacting the culture through Christian television. Over a decade later, our vision is the same as it always was.
Our logo restates the goal we've had for our viewers all along: think deeply, live differently. It's more than a logo and more than a motto. It's a mission.
"The programming on NRB is changing my life in every way: emotionally, mentally, physically, spiritually and challenging me to move forward towards the things of God and my purpose. I can't say enough about how NRB has impacted my life. Thank you and God Bless you."

Andrea
NRBTV equips you to live differently with programming that inspires deep thinking and provides the practical tools you need to put your faith into practice. A thoughtful and thought-provoking television option, our channel helps you learn, know, apply, share and live God's truth.
In addition to NRBTV-produced content, we air independently-produced programs from organizations with a passion for God's Word and a commitment to quality broadcasting. Our lineup features diverse program genres and well-respected Christian pastors, apologists, and teachers including John MacArthur, R.C. Sproul, Todd Friel, David Jeremiah, Frank Turek, and many more.
NRBTV is available to more than 39 million U.S. households on DIRECTV® channel 378, select local affiliates, online streaming, free mobile app, smart TVs, and on Roku®, Apple TV® (4th gen), and Amazon Fire TV® streaming players. Additionally, we are expanding our impact to viewers in Africa, Canada, China, the U.K., and other locations around the world.
"Love the NRB app for my tablet...Encouragement 24/7 to lift my spirit! TY!"

Julie
Additionally, a seven-day program archive allows you to watch our shows on demand.
Thank you for your interest in NRBTV! We hope you will join us on the journey to transforming lives and renewing minds with biblically-authentic television programming.